3rd Annual Thrive Fest  April 18, 19 & 20 – 2019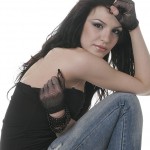 AUDITION 2 PLAY 3rd Annual Thrive Fest 2019
SUBMIT EARLY!!    Only a $10 submission fee includes All Fest Pass for 2-days of music industry and money saving eco sustainability workshops, plus all music venues.  (Maximum of 100 acts – Bands, duos, solo artists)
LOOK!! at these great benefits:
Advance your music career through networking and entrepreneurial workshops.
Learn practical steps for living sustainably to improve health and finances.
Share your music with a wide audience and sell your CDs and merch.
Receive compensation-you can purchase a block of 5 or 10 passes at ½ price and sell at full value.
Promote your music by being on the Thrive Fest CD to be distributed to major Radio and Internet airplay outlets for potential royalties.
Create good karma by supporting the message of sustainability with music!
Use the pull-downs below to submit your audition and get the All Fest Pass; purchase a  Thrive Fest T-shirt; and get 1/2 off on All Thrive Fest Passes for fans.
AUDITION TODAY.
You can always come back to purchase other items later.
Send us an e-mail on what you might already be doing to live sustainably to expand our network of Zero Emission Musicians.
And feel free to let businesses and organizations know about Thrive Fest who may be interested in being a vendor or sponsor.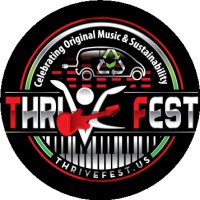 Be on the Thrive Fest CD
This is a distributed CD, but you'll also get 20 copies for your promotions & archive.  There is paperwork involved that gives us the non-exclusive right to put this out with your music and you'll have the possibility of getting paid! Radio Air Play! Internet Radio!  You should represent on this CD your very best material  Use it as a promotional opportunity to advance your career. This CD will go places where you can't go.  Meet people that you can't meet.

Reserve your spot, with a Thrive Fest T-Shirt or use the pull down to get 1/2 off on All Thrive Fest Passes you can sell to your fans.  You can come back and purchase something else later if you need to add an item.